The Raine One in 3D & AR
Augmented reality available on iOS 12+ & Android mobile devices.

"The Raine One is true definition of class, durability, comfort, and portability."

"e-scooter startup Raine smashes its crowdfunding target in just 43 minutes."

"Raine's scooter is the fastest funded electric vehicle ever."

"This electric scooter is designed to replace your car"

"It's amazing... I love it"
Go faster. Go further. Go safer.
The safest, smoothest, and most exhilarating electric scooter in the world.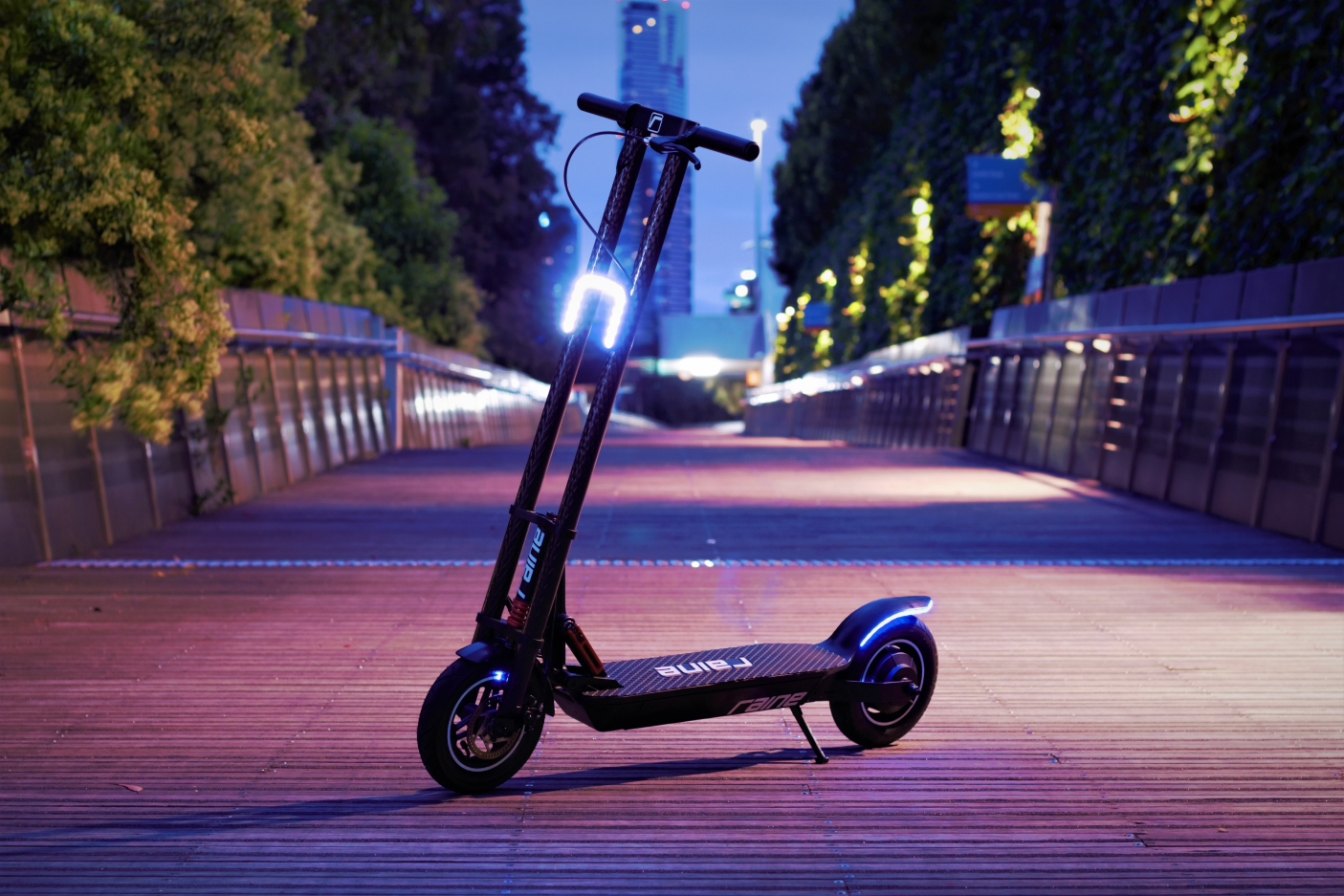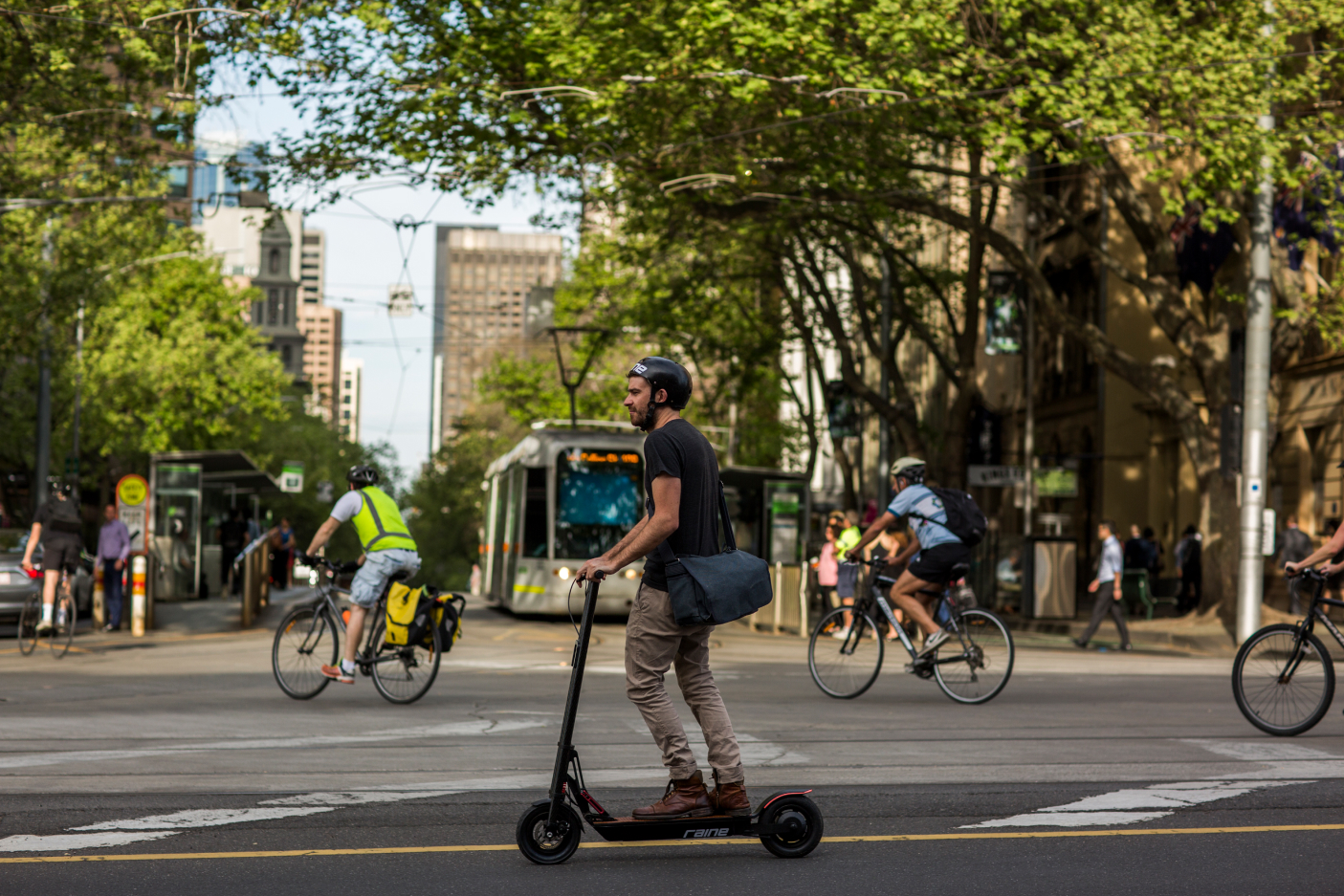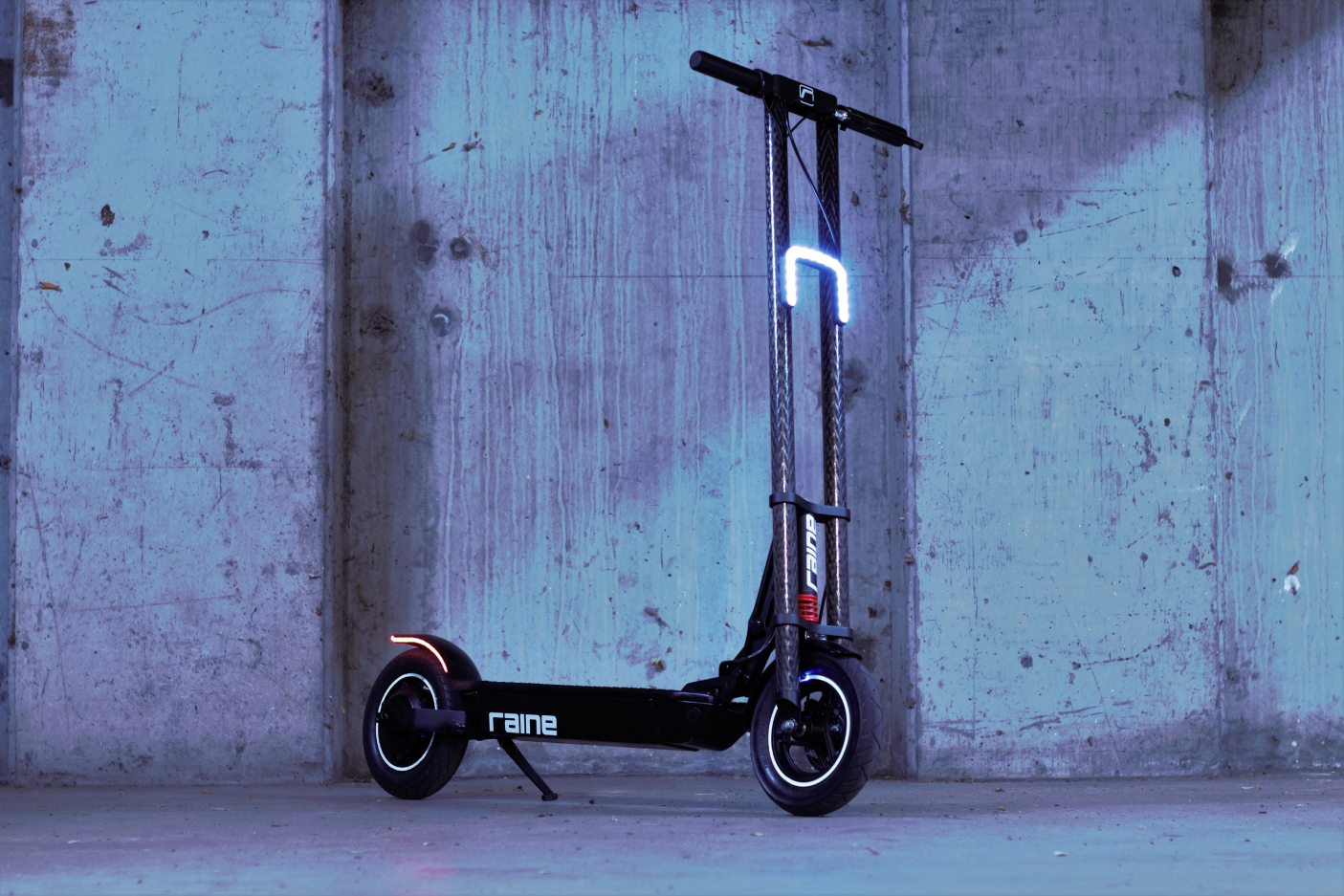 "I had wonderful afternoon trying out the latest and greatest in electric scooters from Raine Scooters. If you want to clear your head and have a lot of fun, I promise you won't be disappointed."
Brian Green
Disney Animation Studios

"The Raine scooter is a great blend of style, quality and technical features. I'm crossing off days on my calendar until I can have my very own...like an excited kid at Christmas time!"
JT
Microsoft

"An incredible team that deeply understands the needs & passions of riders, Raine One is the culmination of years of R&D engineering that results into a perfectly polished, delightful ride"
Leon Gouletsas
IBM

"Love these new Raine Scooters, combining fantastic engineering design that is compact and lightweight along with great and well thought out tech!"
Sam Hunt
Github

"Having seen and tested the prototype, I can't wait to get my hands on the final product. The design, portability, range and speed all make this a beast of a scooter. Raine has built something that is pure urban mobility".
Jason Blackman
Carsales.com.au

"Honestly this scooter just works. I had the scooter for a day and it was just easy. Light enough to carry up stairs, quick to charge, and comfortable to ride. I can't wait to own one."
Gerald Fisher
We Are Affect